If you are pregnant and have sweet visions of forging this amazing, pain-free bond while nourishing your tiny little infant, stop reading here. You've been warned!
As I mentioned
here
, nursing didn't really work out for us. It just wasn't in the cards. So, for the past 8 weeks, I have spent at least 4 hours per day hooked up to a milking machine to provide breast milk for Molly and Jack. I am pumping 8 times per day for 30 minutes each time. Trust me- all this suction is NOT natural, and it does a number on your nipples. They crack and blister, and generally look nothing like the ones you remember from your pre-pumping days. It's really gross and it hurts. I spent a stupid amount of money on tubes of lanolin, prescription creams, and different sized flanges in an attempt to lessen the pain of pumping, which brings me to the point of this post. I have found a fabulous product that actually works, and that I wish I'd had from day one.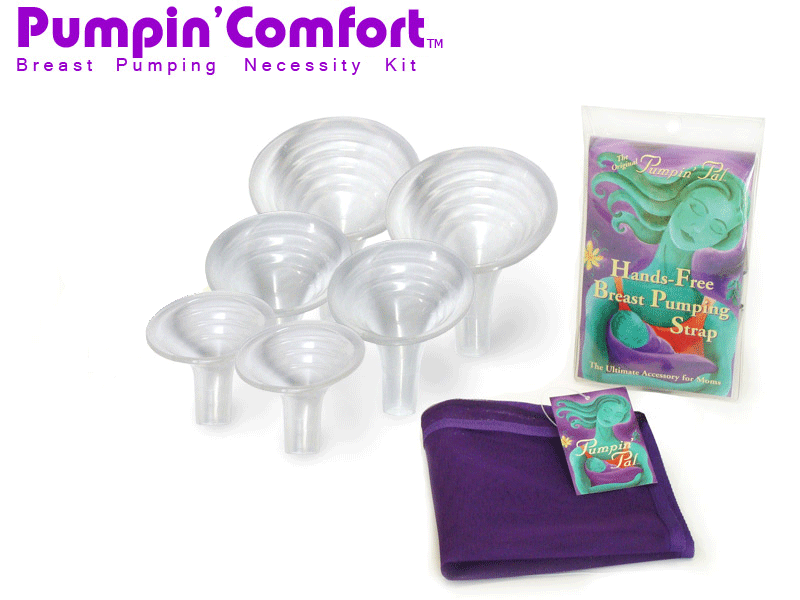 Pumpin Pals flanges are freaking amazing. They look a little wonky- kind of like Shrek's ears, right? But trust me. These ripply pieces of plastic have single-handedly saved my pumping sanity. The angle of the flanges lets me relax and sit back a bit, which isn't possible with the Medela flanges I was using. Even better? Three days after the switch, the cracks that plagued me for 8 weeks were completely healed and my nipples weren't killing me. I could hold Molly and Jack without wanting to scream! I debated the purchase for several weeks, because I couldn't justify spending even more money trying to make my milk-gathering mission less painful. My only regret now is that I didn't buy them sooner. Combined with my
Simple Wishes Hands-Free Pumping Bra
, I'm in pumping nirvana Woot woot!!