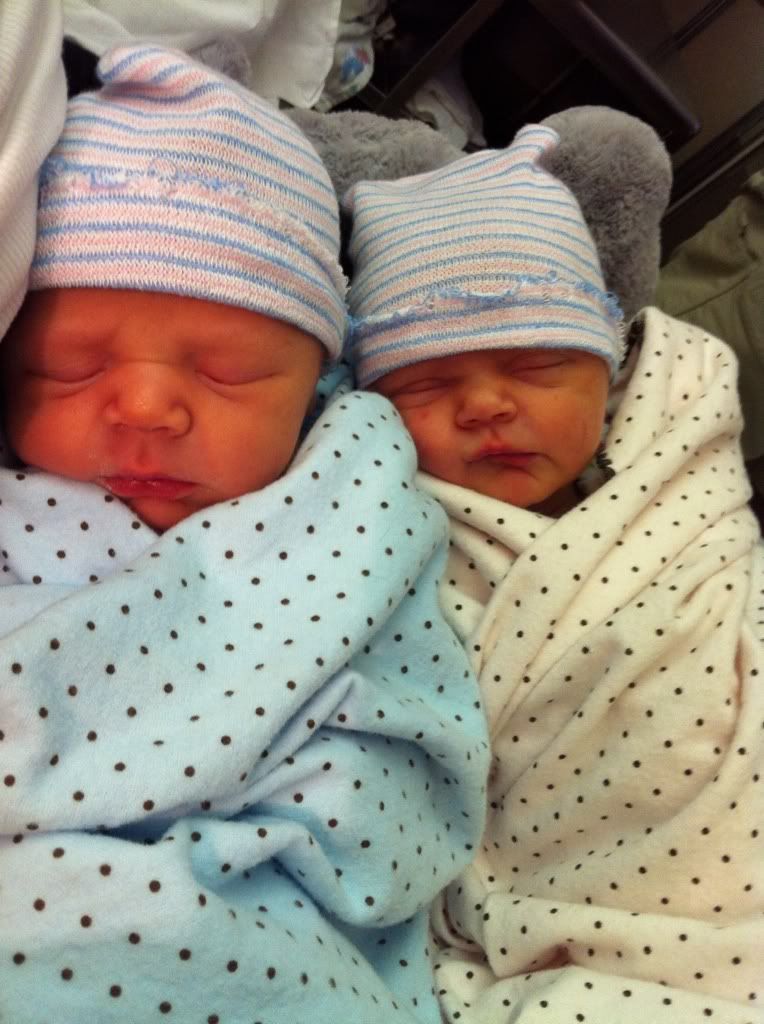 Jackson and Molly
Molly and Jackson are here! They arrived at 12:36 and 12:38 pm on Monday, July 23. Miss Priss weighed 5lbs, 7oz and was 18 1/2 inches long. Big Boy was 6lbs, 14oz and was 21 1/2 inches long. Both went straight to the newborn nursery- no NICU time!
I will post an update soon with more details, but wanted to let my blog buddies know that we are all alive and well. We've stumbled upon quite a few roadblocks: My blood pressure is still rising and the swelling is out of control! The twins are having a little trouble maintaining their temperatures, so they are currently in an incubator in our room. It seems like none of us are going home on time, which is just fine with me as long as we get to stay together. We'll get things figured out soon enough and be on our way home- just not as soon as we'd hoped.
Molly and Jack Molly & Jack again!