Sort of... I had my first real OB visit on Thursday, January 19. I really, really love my doctor. She was exactly what I needed after the rushed ultrasounds and scant bloodwork in Houston. We got to see the babies again, and they actually looked like babies! Baby A was pretty laid back, with a HR of 172. Baby B was kicking and wiggling around with a HR of 176. It's amazing how much they had grown in two weeks.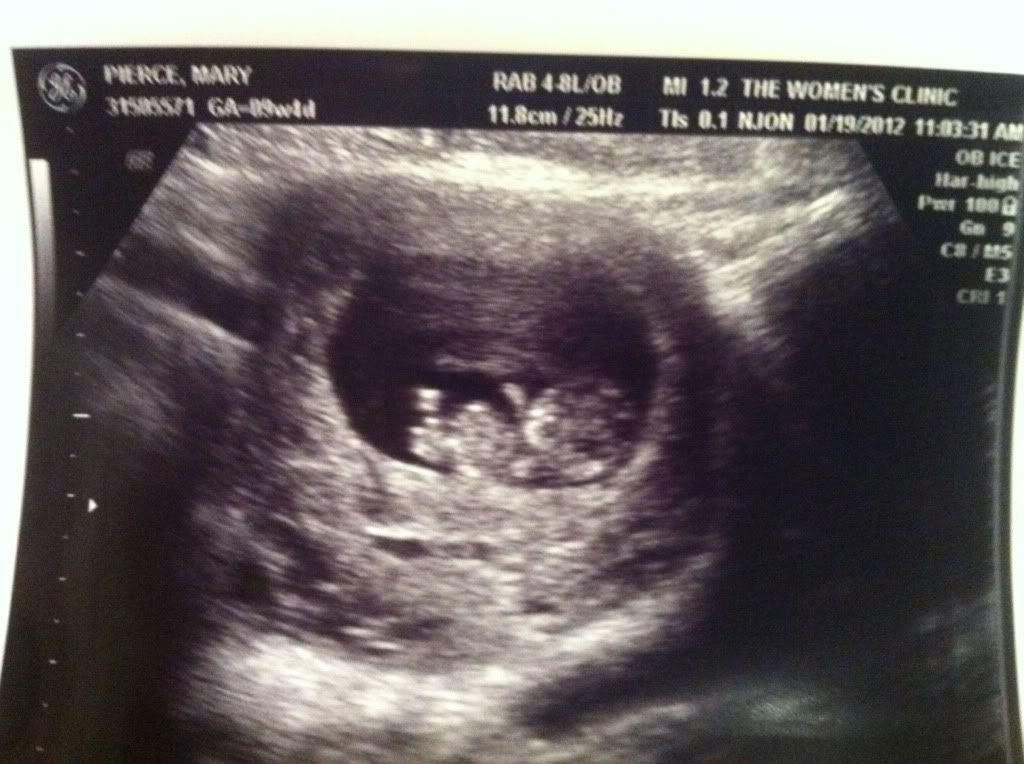 Baby B- check out those arms and legs!
Baby A- just chilling out!


After the ultrasound, the doctor came in and went over
everything
. This was by far the most thorough doctor's appointment I've ever had. She agreed that I should stay on the PIO until the end of week 12, which is a relief. Houston told me to stop at 10 weeks, and I was panicking a bit about that. I'm weaning my Metformin, which I am nervous about, but I completely trust her judgment and she thinks that it could do more harm than good right now. She knows how much we've invested in this pregnancy, so she wants to see us every 2 weeks until we are well out of the first trimester to monitor the babies. She's also referring me to a MFM (Maternal Fetal Medicine) high risk specialist to watch the twin's growth to ensure that everything stays on track. Have I mentioned how much I love my doctor?! Overall, it was a great visit- other than all of the "high risk" stuff, I felt like any other normal pregnant lady. I could get used to this!